Two Sets of Portable Crushing Plant Successfully Delivered to Russia
On Aug. 13th , 2013, Sanme two sets of portable crushing plants were delivered to Russia successfully after necessary procedures such as acceptance, commercial inspection, customs clearance, etc. It is known to all that on July 27th 2003, Sanme two sets of mobile crushing plant with capacity of 100t/p (composed of PP900 mobile jaw crushing plant and PP239HCS mobile impact crushing plant) delivered to Namibia. Within one month, Sanme crusher set food on the overseas market once again! On July 4th, 2013, the Russia customers came to Sanme factory to do acceptance, carefully inspect the portable jaw crushing plant and portable cone crushing plant and do a comprehensive test for product performance, they were so satisfied with the test procedure and result. After inspection, our customers appreciated our strict working attitude and the product quality. Both of us hope to establish a long term business relationship with each other!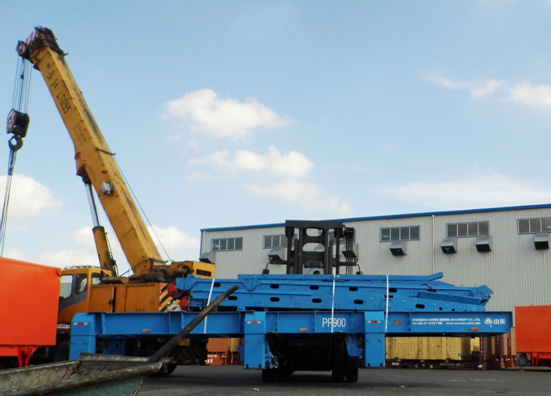 In recent years, with the development of China equipment manufacturing industry, China products have already established a firm foothold in the global market by virtue of its excellent product performance and high cost-effective product. Sanme firmly grasps the favorable opportunity to consolidate the domestic market, meanwhile explore the overseas market and consolidate the overseas market. Sanme successfully sent superior "Sino-German Joint Venture" products to the overseas market, such as jaw crusher, cone crusher, impact crusher, vertical shaft impact crusher (sand maker), mobile crusher, etc, which help build a high reputation for SANME brand!