Mobile construction waste recycling plant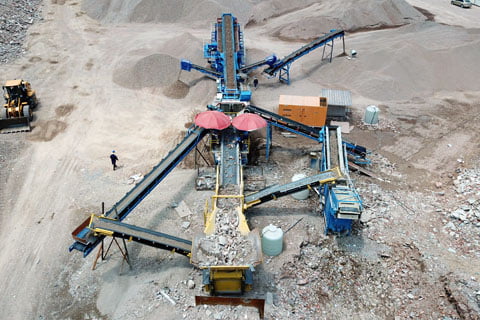 Design output
According to customer needs
Material
Construction waste
Application
It is widely used in recycling construction waste and decoration waste.
Equipments
Mobile impact crusher plant, mobile screen plant.
Introduction of construction waste
Construction waste refers to the collective term for muck, waste concrete, waste masonry and other wastes generated during the production activities of people engaged in demolition, construction, decoration and repair.
After the recycling of construction waste, there are many types of recycled products, including recycled aggregates, commercial concrete, energy-saving walls, and non-fired bricks.
SANME can not only provide users with construction waste recycling solutions, but also provide a full set of construction waste treatment equipment. In addition, for noise reduction, dust removal and material sorting in the production process, a full set of noise reduction, dust removal equipment and a full gravity classification system can be provided. There are different solutions for different materials. If air separation and flotation are used, it is guaranteed High quality of the finished product. These products have been optimized and strengthened to achieve higher strength, better performance and more compact structure.
Process of mobile construction waste recycling plant
The mobile construction waste recycling plant is composed of feeding system, crushing system, screening system and conveying system. The difference from stationary construction waste disposal production lines is that these mechanical devices are installed on one or more dedicated chassis. The mobile construction waste treatment production line has been widely used in various fields such as domestic ore crushing and construction waste recycling.
The mobile construction waste recycling plant is equipped with self-powered device; the equipment configuration will vary according to different crushing and screening operations.
The construction waste produced by blasting demolition of building will be primarily treated to achieve suitable particle size for crusher, and then the construction waste will be conveyed by excavator to vibrating feeder, through scalping of the feeder, small waste material will be discharged, and big waste material will be conveyed to impact crusher for crushing, a magnetic separator is installed on the discharging conveyor of impact crusher for removing the reinforcement of construction waste, then the material will be conveyed to mobile screen plant for screening, big material will be back to impact crusher for recirculation crushing, and small material will be conveyed by belt conveyor to final product pile.
Features of Mobile construction waste recycling plant
It improved equipment utilization, it has the features of high mobility and site adaptability.
It saved production cost: it reduced the expensive transportation cost of construction waste.
It is easy for installation: it saved the foundation installing cost and human resources for installation.
It is convenient for maintenance: it can be directly transported to repair plant for maintenance.
It simplified production process: it can move with the operation site, which simplify the transportation.
Technical description:
1. This process is designed according to the parameters provided by the customer. This flow chart is for reference only.
2. The actual construction should be adjusted according to the terrain.
3. The mud content of the material cannot exceed 10%, and the mud content will have an important impact on the output, equipment and process.
4. SANME can provide technological process plans and technical support according to the actual requirements of customers, and can also design non-standard supporting components according to the actual installation conditions of customers.